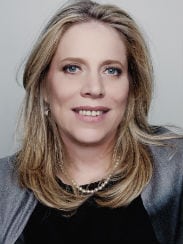 Winner: Marian Salzman, Havas PR
Marian Salzman,  CEO of Havas PR North America, led the global name change for all of Havas PR's global assets, which translate into almost $200 million in revenue. Yet creating what parent company Havas Worldwide calls a "true global Havas PR network" was just one of many initiatives spearheaded by Salzman within the last year.
Take TrendsU, an e-learning program that's training more than 550 Havas staff members worldwide on the correlation between creating branded content and consumer trends. Salzman also rolled out Red Thread, a storytelling technique designed to integrate brands, influencers and consumers. Another innovation on Salzman's watch: SocialProvidence, which helps clients create social campaigns that are rooted in corporate strategy and ROI.
Salzman also expanded the PR agency's offerings by introducing Havas Peaks, a consultancy catering to C-suite executives who want to develop a personal brand that's better aligned with the corporate brand. Amid the flurry of activity Salzman still found time to launch a weekly personal branding blog, Life Is a Brand on Forbes.com's CMO Network, where topics of discussion range from what business cards and college bumper stickers say about someone to the branding of Princess Kate.
Honorable Mentions:
Ilene Adler, Vantage PR
Stephen Bonsignore, Cohn & Wolfe
Huma Gruaz, Alpaytac Marketing Communications/Public Relations
Michael Kempner, MWW
Daniel Simon, Cognito