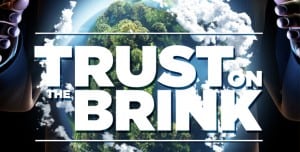 Less than one in five respondents believes a business or governmental leader will actually tell the truth when confronted with a difficult issue, according to the 2013 Edelman Trust Barometer.
"We're clearly experiencing a crisis in leadership," said Richard Edelman, president-CEO of Edelman, in a statement. "Business and governmental leaders must change their management approach and become more inclusive by seeking the input of employees, consumers, activists and experts such as academics, and adapting to their feedback. They must also pass the test of radical transparency."
According to the study, academics, technical experts and a person like yourself (read: social channels) are nearly twice as trusted as a chief executive or government official.
"This confirms the democratizing trend of recent years with influence and authority moving away from CEOs and government leaders to experts and peers," Edelman added.
The annual study, which was released on Monday, said that, globally, trust in business to do what is right is at 50% while trust in business leaders to tell the truth is 18%.
The online study took the pulse of 26,000 general population respondents, with an oversample of 5,800 informed publics ages 25-64 across 26 countries.
(All informed publics met the following criteria: college-educated; household income in the top quartile for their age in their country; read or watch business/news media at least several times a week and followed public policy issues in the news at least several times a week.)
Drilling down into specific industries, it seems that banks are in dire need of some change, at least when it comes to how they communicate with the public.
While the overall global trust index showed an uptick among the general public this year (48 points) compared with 2012 (45 points), financial services remained the least trusted sector globally, with just 46% of respondents identified as a "truster," according to Edelman.
Indeed, banks and financial services remain the least trusted sectors particularly trust in banks in Germany (23%), UK (22%), Spain (19%) and Ireland (11%).
Here are some other nuggets from the report:
Business leaders are trusted by less than 50% in 16 of 26 markets, while government leaders are trusted by less than half in 21.

Technology (77%) and automotive (69%) were again the two most trusted industry sectors.

NGOs remain the most trusted institution posting trust levels above 50 percent in 23 of 26 countries—four of the five top markets are in Asia (China 81%, Malaysia 76%, Hong Kong 76% and Singapore 75%).
How do some of the findings here reflect the work you're doing in public relations?
Follow Matthew Schwartz: @mpsjourno1