Winner: Toronto Hydro Corporation - Going Beyond CR Reporting: A Commitment to Stakeholders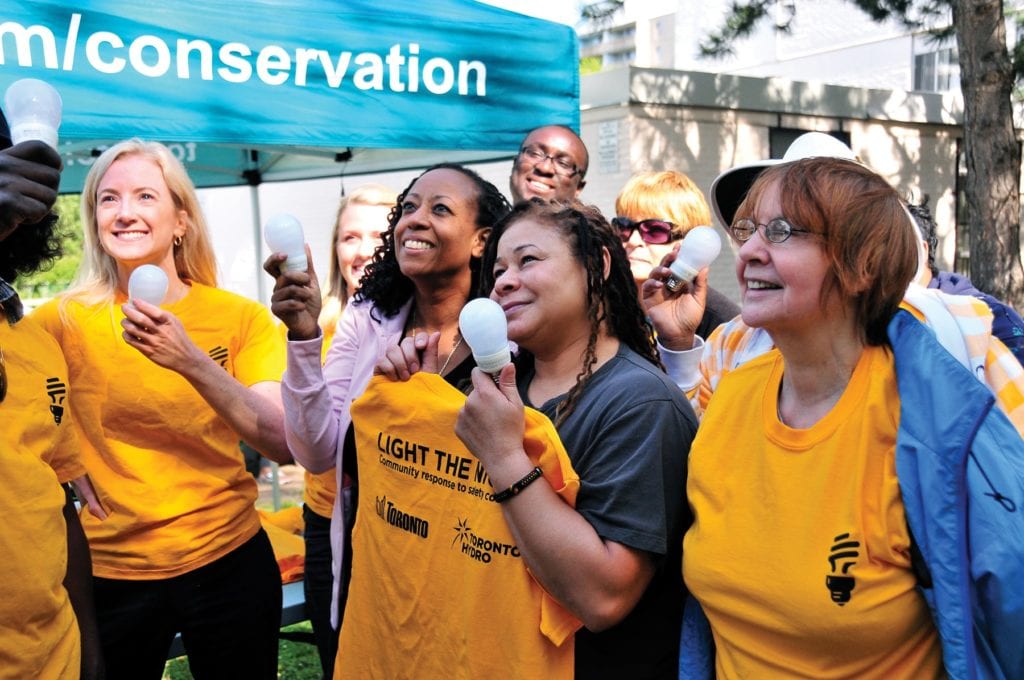 In the past, Toronto Hydro Corporation, the electric utility that serves customers within the greater Toronto area, had recognized corporate responsibility as a once-a-year "reporting exercise." Today it looks at CR as an overarching driver for business strategy.
As such, the company realized the need for improved communication between departments. A utility-wide CR committee, made up of subject matter experts from all areas of the business, was formed in 2012 to ensure business activities were considered in the context of CR.
To inspire and encourage employees to give back to the social causes they believe in Toronto Hydro formalized a matching program, which matches employee donations/fundraising to a maximum of $200 annually with a target of $10,000 in employee donations to be matched.
The company also moved away from a one-off launch message to an integrated communications strategy, delivering tailored messages through its website, e-newsletters, Facebook, Twitter, media releases and YouTube. In addition, the Toronto Hydro CR report was improved, with its voice changing from third person to first person to give it a friendly, more personal tone. Infographics were incorporated to make the numbers easy to digest and more impactful; more employee images, testimonials, and videos were used to highlight their involvement and importance in the company's CR initiatives.
To date in 2012, employees have embraced the matching program and exceeded targets, making over $13,000 in donations which Toronto Hydro has matched. In 2011, the CR website achieved over 11,000 page views after the launch of the CR Report; two CR press releases generated 479,077 views and 177 posts/reposts; and Community Involvement outreach generated almost 7 million impressions. —Scott Van Camp
Honorable Mentions:
Carlson Wagonlit Travel - CWT Global Business Travel Association 2012 Event

Henry Schein, Inc. - Health Kit Outreach Program

The Hershey Company - Hershey's Track & Field Games 35th Birthday

Kangaroo Express - Salute our Troops

NYSE Euronext – The NYSE Big Startup

WorkSafeBC - Day of Mourning