Co-Winner: Coca-Cola Enterprises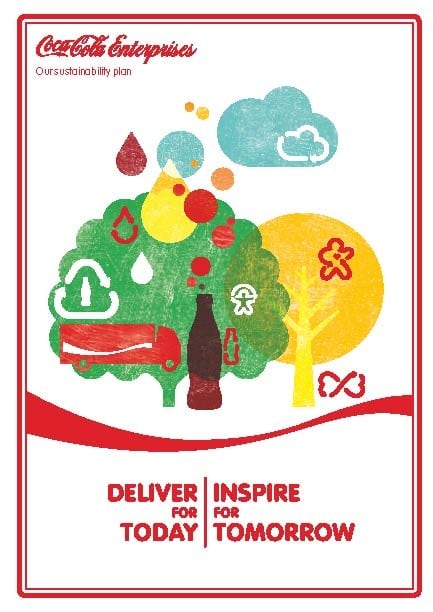 In 2010, Coca-Cola Enterprises became a wholly European business, and as a result, in September 2011 CCE launched a new sustainability plan, "Deliver for Today, Inspire for Tomorrow," that put its CSR efforts in a new European context. The aim of the plan is to go beyond "reducing negative impacts" to making a positive difference in its communities.
In May 2012, CCE and Eco Plastics opened the world's largest plastic bottle reprocessing facility, a $24 million investment which will double the amount of recycled biodegradable green plastic water bottles in Great Britain. Also last year CCE established a new recycling joint venture in France and partnered with the University of Exeter on a research project to explore how consumer behavior change strategies can improve at-home recycling rates in Great Britain and France, ensuring more bottles enter the recycling stream.
And at the 2012 London Olympic Games, all Coca-Cola coolers were HFC-free, energy efficient and used LED lighting; CCE's fleet of 14 trucks ran on biogas; all products were stored at its environmentally friendly "Voltaic" warehouse; and the company recycled all empty bottles collected from the Olympic venues, and converted the plastic into new bottles within six weeks. These efforts and more helped CCE place number one in Goldman Sachs' Sustainability Index in the beverage industry in terms of overall Environmental, Social and Governance (ESG) performance. —Steve Goldstein

Co-Winner: MGM Resorts International
MGM Resorts has established itself as a workforce leader in the gaming and hospitality industry. Along with its formal diversity and inclusion policy, MGM Resorts has incorporated diversity and inclusion into its primary business systems and processes. Since launching its Diversity Champion training workshops in 2002, MGM Resorts has graduated more than 11,000 Diversity Champions—just one evidence of its long-term commitment to diversity and inclusion.
The company has also increased and maintained the overall representation of women (more than 40%) and minorities (more than 30%) in the diversity profile of its management team for more than half of the past decade. And since 2001, through its Supplier and Construction Diversity programs, MGM Resorts has spent a cumulative total of nearly $3 billion with minority-owned, women-owned and disadvantaged business enterprises.
In 2011, the company expanded its Supplier and Construction Diversity Programs to also include businesses owned by veterans, persons with disabilities or LGBT persons. —SG
Back to the 2013 CSR Awards