Havas PR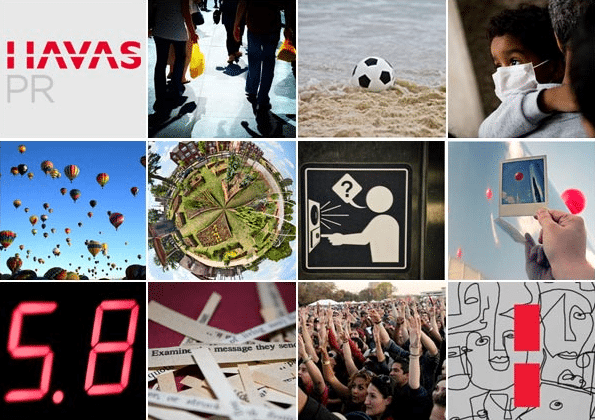 With its parent company, Havas Worldwide, the first global communications group to go carbon-neutral more than six years ago, Havas PR puts social responsibility front and center. The agency's One Young World program, launched in 2012, is designed for young leaders to help them do what they're already yearning to do: Change the world.
Havas PR clearly walks the walk when it comes to CSR. Its "Baker's Dozen" initiative ensures that the agency is doing more than its part: For every $12 million of revenue, Havas PR gives back about $1 million worth of service, mostly sweat investment related to good works. From November 2011 to November 2012, for instance, the agency donated more than $1.3 million in professional services (a blended rate of $200 per hour) and cash.
Havas PR celebrated the 2012 holiday season with its CSR initiative 12 Days of Havas, for which the agency donated communications services and on-site volunteering to a dozen worthy organizations, including the Bob Woodruff Foundation, #GivingTuesday, DKMS and GMHC.
Highlights of @havaspr pro bono efforts from the past two-plus years include Ford's Warriors in Pink breast cancer awareness/marketing effort (160 million media impressions in October 2012); The French Will Never Forget 9/11 tribute (231 million media impressions in three days from global coverage that made Paris the second-most-covered city on the tragedy's 10th anniversary); Transitions Optical Healthy Sight for Life Fund, to promote healthy sight through charitable giving and education (3.7 million impressions in trade media in the first year); and continuing work on the Wounded Warriors initiative. —Scott Van Camp