Ketchum creates HR programs that are designed to support employees in every stage of their career. In 2010, more than 200 employees earned promotions, reflecting new opportunities for nearly 12% of the agency's staff. But employee promotions are not an end in themselves—they are part of a concerted drive toward enhanced teamwork and collaboration.
"At Ketchum, where collaboration is part of our core values, teamwork means working together in a way that creates a shared sense of accountability, responsibility and authority to arrive at a high-quality final product for our clients," says Rachel Wallins, partner and global human resources director at Ketchum. "But we also believe that a healthy dose of fun plays a big role in teams working harder—and therefore more effectively—together."
To that end, Ketchum employees around the globe are involved in company-sponsored sports teams and the list of social events at offices is long, including themed monthly happy hours called "Ketch of the Month."
Ketchum is also an acknowledged leader in employee development and education. In 2010 its training program, Ketchum College, was relaunched as Ketchum University and offers nearly 1,500 hours of courses, many of which are tailored for specific geographical regions. Also available is Camp Ketchum, its signature training program which focuses on up-and-coming leadership.
Ketchum is also leader in diversity recruitment and development; nearly 70% of managerial-level employees are diverse in terms of ethnicity and gender.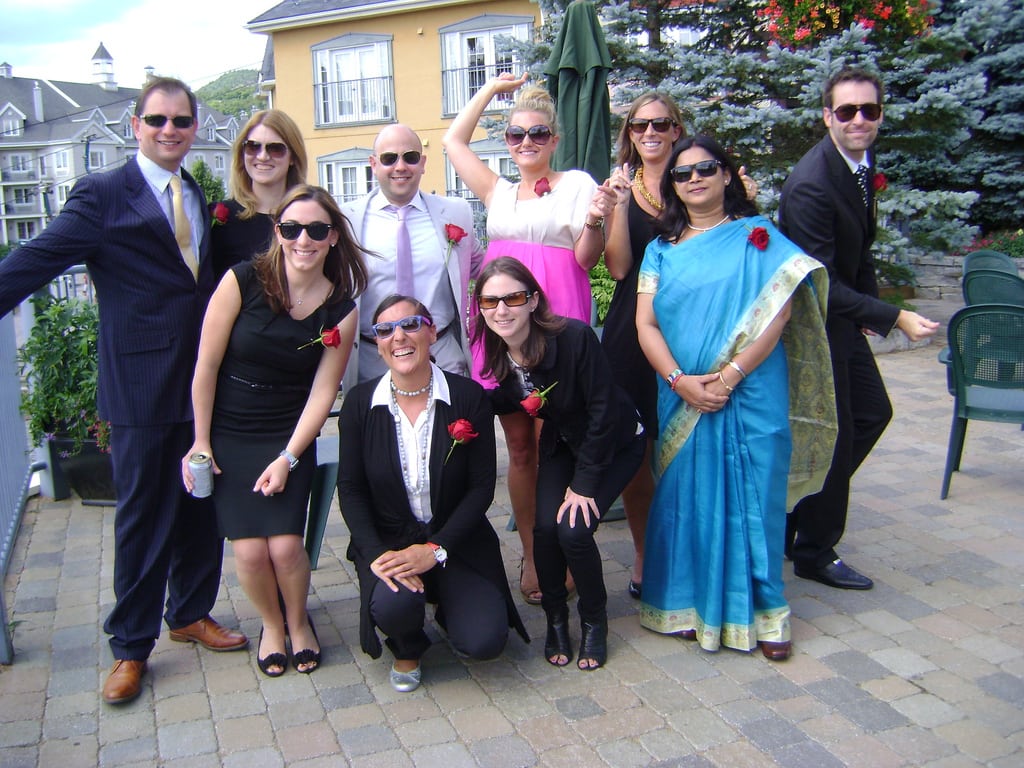 Camp Ketchum is one of Ketchum's signature training programs and focuses on up-and-coming leadership. The latest Camp Ketchum took place in July 2011 at Mont Tremblant in Canada, with 76 campers and 20 counselors from 38 offices in 16 countries. In this photo, members of the Red Team celebrate after completing their presentation at the Philips client challenge. Clockwise from top left: Stuart Barnes, Ketchum Pleon (Düsseldorf); Ellen Spellman, MMG (London); Ben Saft, Emanate (New York); Alexandra Marsh, Ketchum Pleon (New York); Courtney Nally, Ketchum Sports & Entertainment (New York); Luke Molloy, Inspired Science (New York); Sucheta Ghosh, Ketchum Sampark (New York); Jaime Schwartz, Ketchum (New York); Chiara Giacoletto Papas, Ketchum (Milan); Kate Adorno, account director, Access Communications (New York).