Robyn Fink, Formerly Account Supervisor, MWW Group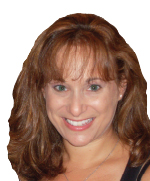 Known for maintaining excellent rapport with clients, remarkable organizational skills and an assuredness under fire, Robyn Fink rolls the occasionally discordant strengths of a public relations supervisor into one industry-leading package. In her work as account supervisor with MWW Group, which she joined in 2006 and remained with until fall 2009, Fink managed the day-to-day activities of Samsung's North American public relations initiatives, for which she achieved extensive media outreach and strong publicity value while incorporating a blend of traditional measures and new social media avenues.
Fink spearheaded the Samsung 7th Annual Four Seasons of Hope Gala and the Hope for Education program, two philanthropic initiatives that amassed more than 165 million media impressions between them and accounted for nearly $21 million in publicity value. The Hope for Education program, which aims to improve education in schools and classrooms around the country through the use of technology, held an essay contest and for the first time targeted outreach through social media avenues, reaching some 140,000 individuals through sites like Facebook and MySpace.
Flexibility Factor
One of Fink's hallmark achievements of 2008 derived from Samsung's That's How I See It campaign, which granted fans the chance to create an ad that would air prior to SuperBowl XLIII. With the nation's brightest sports lights looming, Fink led a team that encouraged fans to submit videos, drove traffic in local markets and embarked on a radio and television tour. She turned a mobile marketing program into a full-scale PR blitz. Through her perseverance, innovative thinking and a willingness to engage in novel outreach tactics, Fink scored a touchdown, helping the campaign garner more than 82 million media impressions. â– 
Honorable Mentions
Julie Batliner, Managing Principal and Chief Client Relations Officer, Carmichael Lynch Spong
Batliner is often requested to work closely with senior-level business leaders from companies like Trane and Martek, for whom she helped bring DHA omega-3 into mainstream consciousness.
Marie Cacciato, Vice President, JB Cumberland PR
Cacciato celebrated her 10-year anniversary with JBCPR in spectacular fashion. Her work played a big role in the company's 47% growth in revenue in 2008; one of her top achievements was the campaign for Zero Technologies' new water filtration system.
Nora Sarrawi, Account Supervisor, Weber Shandwick
As the planning lead on the Campbell's AdDRESS Your Heart program, Sarrawi hosted an innovative Twitter party during February Heart Month, part of a constantly refreshed effort that has reached 260 million consumers over the past three years.