Christi Day, Online Spokesperson and Emerging Media Specialist, Southwest Airlines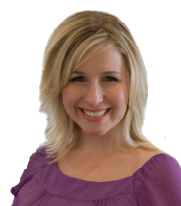 For someone who claims to have practically stumbled into social media, Southwest Airlines' Christi Day is a study in self-effacement—and accomplishment. Having become a preeminent force on Southwest Airlines award-winning blog, where she labors daily to disseminate Southwest's messaging to both internal and external stakeholders, Day has recently taken on Twitter (twitter.com.Southwest) with the same gusto and fervor she's used to tackle the Web 2.0 landscape.
Leveraging a Precious Commodity
As the online voice of Southwest Airlines, Day, a Fort Worth, Texas, native, uses Twitter to keep the airline top of mind for consumers and to let them know about the latest trends within the Southwest community.
In this vein, she fully understands the reach and scale of the microblogging platform. What has transpired is a type of positive buzz that cannot be bought. â– 
Honorable Mentions
Morgan Johnston, Manager, Corporate Communications, JetBlue
Whether it's announcing flight cancellations due to inclement weather or troubleshooting emergency scenarios, JetBlue is another airline that has risen to the forefront of Twitter communications, and in large part due to the efforts of Morgan Johnston, the company's corporate communications manager.
John Ratcliffe-Lee, Account Supervisor, Digital, MS&L Worldwide
For some PR practitioners, the art of tweeting is nothing more than a perfunctory and socially enforced exercise born from lack of imagination. For John Ratcliffe-Lee, it's a platform that affords him a golden opportunity to connect, share and learn.
Charlie Witkowski, Weber Shandwick
This 27-year-old wunderkind has either participated in or led digital campaigns for more than 40 of Weber Shandwick's largest clients. His Twitter profiles for clients DiGiorno Pizza and Motion for Mardi Gras exceeded campaign goals and drove social media advocacy for both.