Matthew Rose, Chief Client Officer, Emanate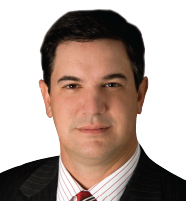 Whether it's providing on-the-ground crisis communications support for TWA following the crash of Flight 800 or launching a high-profile sustainability campaign for Samsung, Matthew Rose has always been at the hub of action. Where others would find themselves wilting in the limelight, Rose tackles every challenge with aplomb and facility, never thinking of himself but always for the clients he serves.
At Emanate PR, where Rose serves as chief client officer, he is focused on expanding the products and services it offers, while upholding standards in the areas of crisis/issues management and corporate social responsibility. The latter discipline has been the catalyst and raison d'etre for much of Rose's career.
CSR Champion
Before heading over to Emanate PR, Rose was executive vice president and general manager of the MWW Group where he acted as the guiding force behind environmental and sustainability communications strategies for clients. There he brought a multifaceted approach to CSR initiatives, melding corporate communications, social media, stakeholder outreach and philanthropy. And through his blog, Reputation Premium, Rose generates an ongoing dialogue on sustainability.
Growth Spurt
Thanks to Rose's leadership, MWW Group's corporate communications practice experienced a growth of over 6%—even with the troubled economic climate. Rose also beefed up the agency's client roster by more than 25%.
Haste Makes Waste
An outstanding example of Rose's skills as a CSR leader and innovator was a 50-state recycling campaign he designed for Samsung. Dubbed "Samsung Recycling Direct," the initiative led the industry in responsible disposal of e-waste. Leveraging partnerships with regional and national recyclers, Samsung Recycling Direct earned kudos from environmental advocacy groups. It also increased consumer loyalty and engagement for Samsung. â– 
Honorable Mention
Tara Greco, Vice President, APCO Worldwide
Whether it's for the historic Ford's Theatre or Target, Tara Greco has been a prime influence behind elevating APCO's profile in corporate responsibility and strategic philanthropy. Setting her apart from her peers is her ability to win over stakeholders while helping clients craft communications programs that are both bottom-line driven and have a strong sustainability thread woven through them.