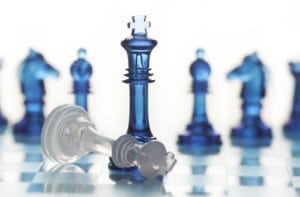 We're well past the time when nervous brands and PR agencies reached out desperately to recent college grads to drum up a social media strategy for them. These days, your 80-year-old grandmother or 6-year-old child might be as adept at posting or responding to an image on Facebook as a member of the millennial generation.
Social media now represents an opportunity for PR practitioners and marketers to establish themselves as strategic leaders, with one eye on business goals and the other on budgets and resources.
Catherine Allen, executive vice president for SHIFT Communications and one of the trainers at PR News' Sept. 8 Boot Camp for Emerging PR Stars in Boston, has provided trusted strategic PR and social media counsel to a variety of brands, and has learned from long experience what kind of communicators have a tendency to rise to leadership levels. In this Q&A, she looks at those qualities through the prism of social media.
PR News: What essential qualities and experiences does a professional communicator need to be a successful social media strategist, as opposed to someone focused solely on executing a strategy?
 
Catherine Allen: Two things. One, you need the ability to see the big picture—to understand how and why social media channels can be applied to build your voice, gain credibility, attract prospects, show thought leadership and the like. It's not about social media for social media's sake. It's about the business or organization's goals and how social media can help you achieve them. Second, I do believe that you must understand how the execution works in order to prescribe the tactics. Get your hands dirty.
 
PR News: It's commonly said that the secret to inspiring engagement on social media is listening. What does this mean, practically speaking?
 
Allen: Listening is the key to any good relationship, right? Patti Stanger or Dr. Phil would tell you to listen first, respond second. The same is true before diving into social media. What is your audience looking for? What is their voice? What topics interest them? Answers to these questions will help you to craft an approach that works for you and for them, and have you put your best foot forward.
 
PR News: How can PR practitioners evolve from being social media experts to being social media change agents—instigators of internal cultural change in regard to social media?
 
Allen: In most cases, start with education. People often shy away from what they don't understand. If you can understand the level of social media familiarity your organization has, you can slowly begin to educate and inspire, showing how others whom they respect use social media for organizational exposure and change. Draw the line between what they know and are doing now, to what they aspire to be and be doing. Lastly, use data to hammer your point home and lend authority.
 
PR News: What are three ways communicators can determine what their brand's audience wants and expects from them on social channels?
Allen: One, listen. Two, ask questions. Three, track and measure what you do post, to inform/adjust future plans.
 
Learn more from Catherine Allen about creating successful social media strategies at PR News' Boot Camp for Emerging PR Stars on Sept. 8 in Boston.

Follow Catherine Allen: @catherineallen
 
Follow Steve Goldstein: @SGoldsteinAI