Vice President, Healthcare, Porter Novelli Age: 28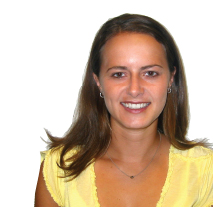 Through deep understanding of the client's business and an innate ability to think strategically, Anne Marie Murphy has earned the trust of colleagues and clients alike. Working on behalf of the Baxter hemophilia group, the N.Y.C.-based Murphy played a key role in touting the 20th anniversary of World Hemophilia Day, meshing social media tactics on a global level and promotional materials distributed to hemophiliac groups locally.
Going Digital in Pharma
"A major question at the moment is how to best leverage the significant influence of social media to generate results for pharmaceutical brands," she says.
Fighting the Good Fight
"I was proud to play a role in the convening and launch of the Partnership to End Cervical Cancer, a coalition of more than 40 organizations with representation from major stakeholders in medicine, public policy, public health, immunization, women's health, cancer and industry with a mission to ensure access for all women to screening and vaccination to prevent cervical cancer. The coalition lives on today and continues to make a difference for women."
The Ultimate Reward
"Working with and learning from smart, strategic professionals to educate patients, improve the dialogue between patients and physicians and ultimately do some good for the public has been enormously rewarding." â–