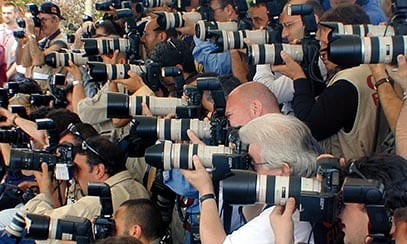 PR pros face a steep uphill climb when it comes to getting a reporter's attention. Some reporters receive hundreds of story pitches a day, and they likewise delete hundreds of emails sight unseen. The demands of a reporter's job leaves a very small window of time to spend reading email pitches. If you want to reach that rarefied space, then you have to craft a pitch that will cut through the clutter and grab a reporter's undivided attention.
Donald Mazzella, COO and editorial director of Information Strategies, Inc., shares some tips that you can use to create a solid story pitch that will pique a reporter's interest, and may even get your brand's story out to the masses.
■ Research editorial outlets and their audiences.
■ Include the who, what, where, when and how of the story.
■ Make sure the pitch fits the audience before sending.
■ Have the correct target name and check spelling in document.
■ Have a good subject line that is pithy, explanatory and thought provoking.
■ Provide a summary at the top of the email.
■ Expand more in a second or third paragraph.
■ Paste the press release in the body of the email.
■ Be at your desk when the email goes out.
■ Follow-up with a second or third email and by phone.
To learn more about media pitching and spreading your brand's message, join PR News for the Media Relations Conference in Washington, DC on Dec. 11. Experienced professionals from the Washington Post, Time Warner Cable, Zumba Fitness, The Carlyle Group, Ogilvy Public Relations and more will share tactics and strategies for better media relations. 
Follow Richard Brownell: @RickBrownell