[ Editor's Note: We're pleased to present Ronn Torossian's annual Top 10 predictions. Ronn's article in our Nov. 23 edition recapped his 2015 predictions.]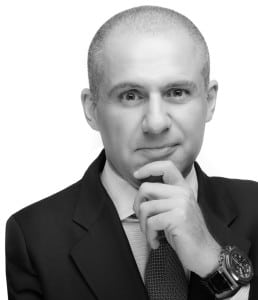 Predicting the future is an integral part of a PR pro's responsibilities. This industry transforms rapidly, and as the role of technology increases, those changes keep coming faster. It is essential to recognize the value of traditional PR techniques, though newer trends may enhance them. Still, a crucial part of making a successful PR pro is understanding how these changes will touch our industry next year.
1. Mobile Optimization: Since the emergence of smartphones, mobile has become a major force. In spite of this, many PR pros still fail to fully comprehend the extent mobile platforms can be exploited. Thanks to improvements in tracking data, and the innovations of app creators, the potential to track and influence engagement is amazing. This growing realization of mobile's potential leaves most clients wanting to include a mobile channel to achieve their goals, but it is not a magic wand. Similar to trends in online marketing, better results occur when mobile is used with a purpose, rather than producing an app for the sake of having an app.
2. SEO: As Google's search algorithm evolves, PR pros need to look for the next big changes. Today, PR is irrevocably connected to SEO, and understanding how SERPS work becomes more critical. Online content will only become more competitive. As Google becomes better at ferreting out spam while driving engaging content, it becomes increasingly important to position clients as a trusted resource, rather than an opportunistic advertiser jumping on the online bandwagon. Engagement is the future and that means providing real value.
3. Writing Good Content Matters: While value-laden content is critical for SEO, excellent writing is critical for grabbing attention. Social media has become a titan, and the importance of attention-grabbing headlines enmeshed with value-laden content is not to be underestimated. PR pros and agencies must determine how best to drive online advertising, but the need for impeccable skills in advertising copywriting remains as important as ever.
4. Social Content Creation: The holy grail of social content creation is a formula for creating viral content. To achieve this end, various marketers' efforts become shocking and entertaining. Technology changes, people do not, however, and neither has the importance of tracking. With tracking being easier than ever, for 2016 the focus should not be on creating viral content, but rather on how good your content is at creating engagement. It is no longer enough to be a good storyteller, because in a flooded marketplace of bombastic storytellers, being useful can be even more valuable than being entertaining.
5. Analytics: The importance of analytics is growing. Proprietary data has become more important, as have tracking, analyzing and acting on industry trends. With the emergence of big data tapping into global mobile platforms, the ability to segment data into smaller groups is going to be especially important as it will enable a brand's message to become more specific, increasing effectiveness and engagement.
6. Speed to Information: In 2016, staying ahead of information will be critical, as those with information before it starts trending will have a competitive advantage. Access to information and industry news gets easier, so there is no room for professionals who are unable to stay current. The Internet is laden with tools and facts, so awareness of innovations isn't just necessary, it's critical.
7. Programing: As tasks become more specialized, and the need to stay on top of industry trends only increases, having a working knowledge of programing might seem impossible. If it is, don't be surprised if your company lags. The backbone of 2016 will build on tracking platforms, content management platforms, social media platforms and app development. While it's not important to be an expert, it will be crucial to manage and create innovations for brands.
8. Virtual Teams: With 30% of the U.S. workforce self-employed or working for those who are self-employed, in 2016 it will be a fact of business that virtual will matter more.
Providing lower overhead and strong competition for the skilled jobs they fill, members of the gig economy will be a growing alternative to a brick and mortar workforce [see page 2]. Freelancers can be a useful addition to your team.
9. Video Editing and Production: Ever since the silent film, video has been one of the most engaging forms of media. This trend will continue. Thanks to the tracking on YouTube and various social media platforms, the PR industry can take full advantage of video to drive engagement. Video also is becoming less expensive to produce, easier to outsource, and has the added benefit of high click-through rates.
10. Blogger Outreach: Blogs increasingly are becoming more important. Bloggers break major news stories, they influence cultural change and even spawn multi-million dollar businesses. Plus, identifying those blogs that become the most valuable is easier than ever.
CONTACT: @RTorossian5wpr
 This article originally appeared in the December 14, 2015 issue of PR News. Read more subscriber-only content by becoming a PR News subscriber today.