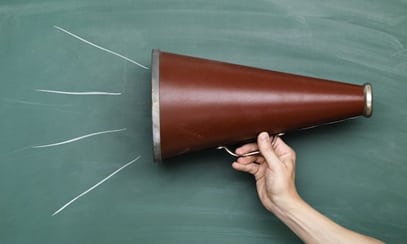 The media landscape is changing everyday. Shrinking budgets, high reporter turnover and extreme time constraints in a 24/7 news cycle have created new challenges for those looking to land coveted coverage for a product or organization.
Successfully pitching the media and securing coverage involves relationship building, smart storytelling and careful follow up—not to mention research, creativity and a lot of patience. There's always room for improvement, and with the New Year approaching now is as good a time as ever to set a goal of working on your media pitching technique.
For help with improving your approach, check out these 10 pitching tips courtesy of Tina McCormack Beaty, account manager and new business development lead at Porter Novelli:
Focus on your subject line. Its your first and only shot, so write and rewrite until you have a good subject line. Reporters and journalists get 200 to 500 emails a day. How are you standing out? Also, many of them are reading your emails on a mobile device. Think of how your subject will appear there.
Writing a compelling lead. This is the meat of the story. It should be enough to paint a picture without boring your reader. Your main job is to distill the main nuggets of crucial information. It's the reporter's job to put the full story together. If you have already done the full story, it takes the fun out of it for them.
Peg your pitch to a story. Come up with a news hook that makes your story timely.
Think like a journalist. What do their audiences or bosses want?
Research your targets' old stories. Know where they work and what they cover. This makes a huge difference.
Follow your targets on Twitter. Know trends for pegs, but also know what stories a journalist has been connected to and what they tweet about.
CC multiple reporters. If you are going to pitch more than one person in a single newsroom, keep them all in the loop on the same email. They are colleagues, and they'll appreciate not being confused.
Use links for content. Keep your emails short by linking out to longer background information.
Offer an exclusive. Exclusives still carry a ton of weight, and its OK to request they respond by a certain time.
Know the lingo. Assignment editors or producers have their own language. Try your best to talk to them on their own terms.
Follow Tina McCormack Beaty on Twitter: @TMStrategy
Follow Brian Greene on Twitter: @bw_greene